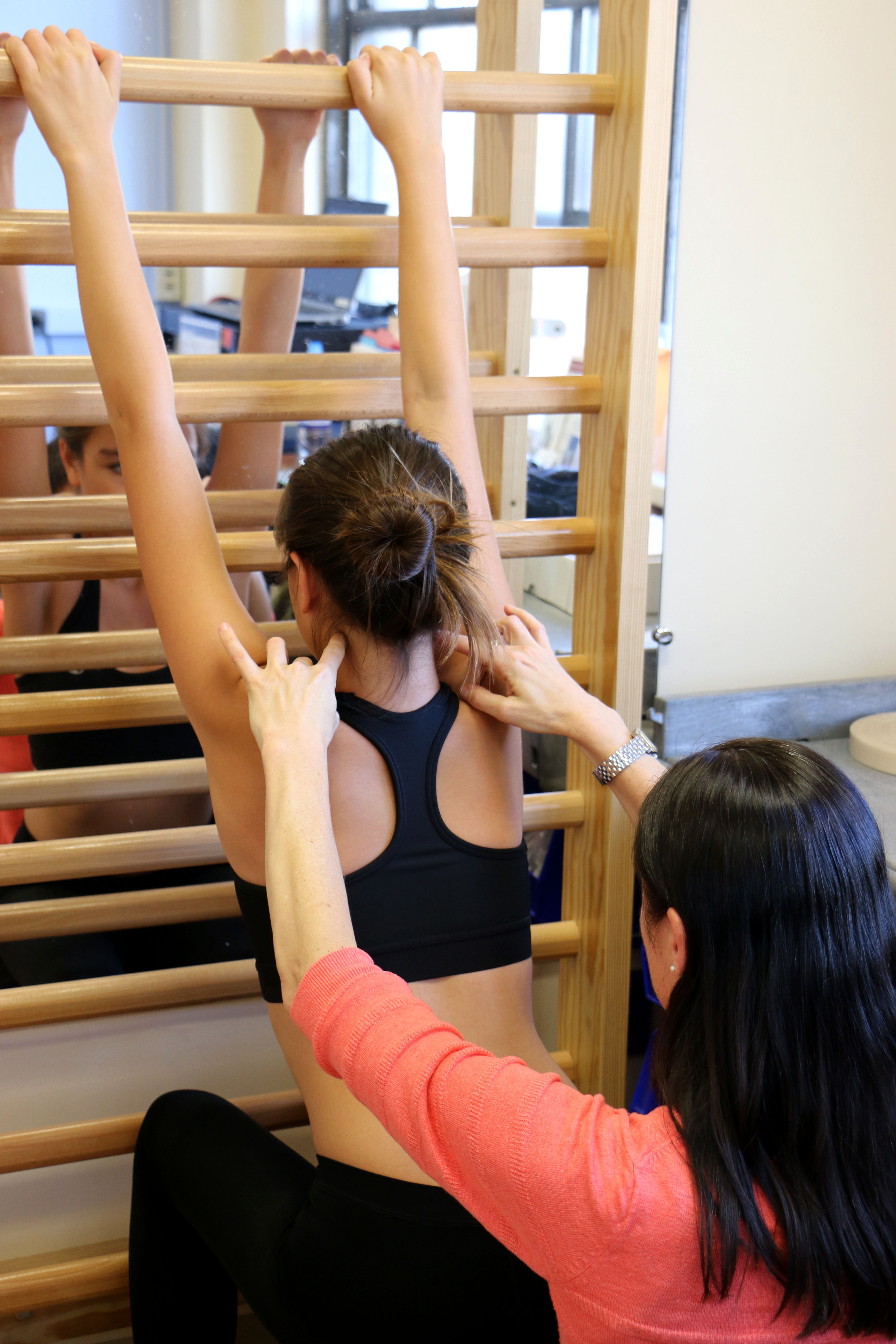 Philosophy and Services
My assessment and treatment philosophy is rooted in an evolving commitment to deepen my understanding of the movement system and all its many influences.
My goal is to enter into a therapeutic, collaborative relationship with the client, family, and healthcare team, to use my skills to help guide the client to a greater sense of empowerment over his/her own movement health.
The experience of pain, diminished function or quality of movement, as well as postural asymmetry can be complex and requires a thorough investigation of the body as a whole to determine root causes and best course of action. That being said, I commonly address areas of the body to include the cervical, thoracic, lumbar spine, sacroiliac (SI) joint and pelvic girdle, as well as issues pertaining to upper and lower extremity injuries, in addition to post-surgical rehabilitation.  My journey into better understanding scoliosis, kyphosis, and spinal deformities has led me to incorporate this knowledge into the assessment/treatment process.
Your physical therapy experience with me will begin with an initial examination to include a thorough and detailed history, and assessment of posture, movement, muscle and joint flexibility, muscle strength, and tone. We will work together to discuss findings and collaboratively develop a plan of care to return you back to your desired activities.
Clients presenting with an interest in the Schroth method will work with me to understand your individual trunk shape and alignment, discuss xrays as indicated, and develop tools to create a more neutral posture in exercises and during daily activities.
I work with clients at UC San Diego Health on a 1:1 basis at an in-network, insurance-based practice. Initial evaluations are 60 minutes. Follow-ups are 30 minutes.
For information on scheduling and insurance logistics, please contact our call center at: (858)657-6590.
I look forward to meeting you and working together!